We stock a wide range of leading solar panel brands including Qcell solar panels, Suntech solar panels and many more. Our range of solar panels is from Australian and international brands.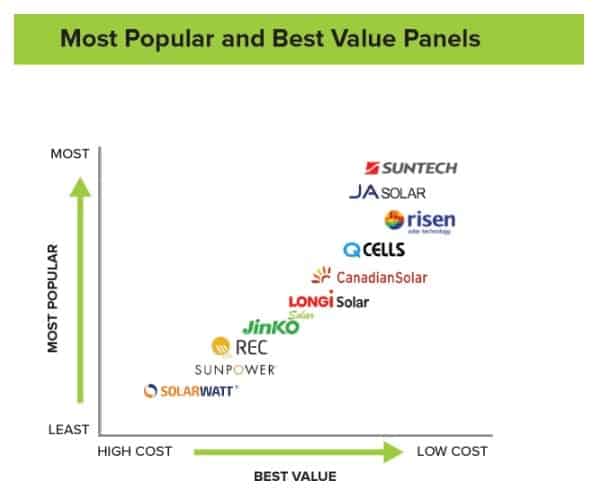 For more information on the solar panel brands that we stock, download or view the spec sheets below:
Solar Panel Efficiency
Solar panel manufacturers have been striving to produce panels with maximum efficiency for several years. The standard for solar panels was 100 watts a decade ago but now, residential projects are using solar panels with a much higher capacity of 300 to 400 watts.
Efficient solar panels can produce more energy in less space. To calculate solar panel efficiency, the wattage is divided by the panel's size.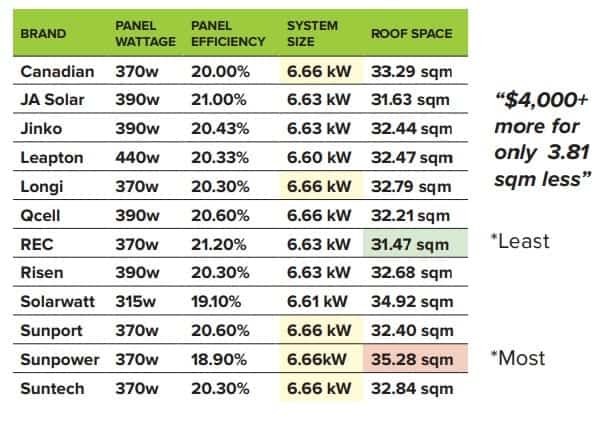 What is Solar Panel Optimisation?
Solar panel optimisation is an additional feature that can to added to your solar panel system. A standard solar panel system has each panel connected by strings. These strings have several solar panels connected in a series. The current of these panel strings is only as strong as its weakest link. If one panel in the string happens to be shaded and produces a low energy output, every other panel in its string will also have a decreased output.
A solar panel optimiser is a device that increases the solar system's output. The optimiser bypasses inefficient panels when they are shaded enabling the other panels to perform at their maximum capacity.